A few days ago, the BBC screened a "bio-pic" of the life of Barbara Windsor. She starred in EastEnders and the Carry On films after working in theatre. A few different actresses played the role of "Babs" in the show and the lady herself even made an appearance too.
It was enjoyable, if not a little disjointed, I thought, as it kept chopping and changing, back and forth between her childhood and 1993. But still, it was enjoyable enough.
If you missed it you can catch up here.
The life of Pat Phoenix, who played Elsie Tanner, was once turned into a
bio-pic and shown on TV.
Two actresses, who then went on to join Coronation Street played the role of Pat. At the top of this blog post you can see Denise Black (Denise Osbourne) on the left and Sue Johnstone (Gloria Price) on the right, both representing Pat Pheoenix at different stages of her life.
And of course, in Daran Little's fantastic, BAFTA-winning
The Road to Coronation Street
, Tony Warren's life was presented from when he first started writing the show that would change his life, our lives, and the television culture of the whole flamin' world!
So is there anyone from Coronation Street that you'd like to know more about and watch their life unfold in a television biopic?
I think Julie Goodyear's life (who played Bet Lynch) would be fascinating to watch. For anyone who's read her autobiography, you'll know that it has more drama than any soap opera!
Read more Corrie news and spoilers
---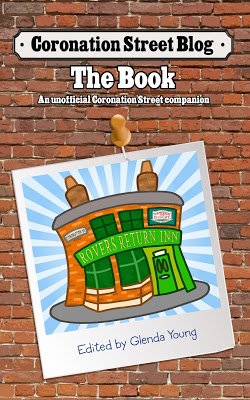 Please read
our advice for leaving comments on the Coronation Street Blog
All original work on Coronation Street Blog is covered by a
Creative Commons License