The British Soap Awards were going to be shown live this Saturday night.
However, that has now changed and you can read more on that here.
Now here's our dilemma. If the Soap Awards were going out live, I had planned that our team would be at our keyboards and phones ready to blog, tweet, facebook and instagram the winners as they were announced.
But now that the Soap Awards aren't going to be shown on TV until Tuesday 6 June, I have a question to ask of you all.
You see, the last time we blogged the British Soap Awards as they were being won by Coronation Street we came in for an AWFUL lot of flak from people who didn't want to know who had won until they'd seen it on TV,
So - my question is - do you want us to bring you details of Coronation Street winners in the British Soap Awards on Saturday 3 June when the awards show happens...
or
...would you rather wait and find out on Tuesday 6 June when it's shown on TV?
Please let us know in the comments below.
Either way, we will still be blogging red carpet arrival pictures on Saturday 3 June. And on Sunday 4 June we'll bring you a list of all the winners, but the
headline
won't give anything away as to who won which award.
I'm interested to know your thoughts.
Read more Corrie news and spoilers
---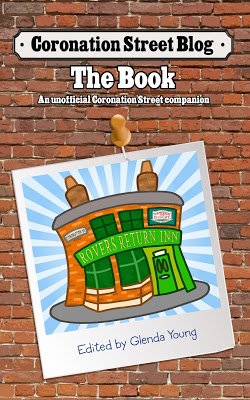 Please read
our advice for leaving comments on the Coronation Street Blog
All original work on Coronation Street Blog is covered by a
Creative Commons License