The Manchester 10k run takes place on Sunday 28 May and there are a few Coronation Street cast members taking part.
Those running from Corrie are doing so to raise funds for charity and you can find out more about each cast member and which charity they're running for, as below. We also include links to their JustGiving page where we have them, so you can support your favourite actor too.
Sally Dynevor (Sally Metcalfe) is running in aid of Beechwood Cancer Care Centre in memory of her friend Morag who died of cancer. Sally says:

This charity was very dear to Morag, she was their patron and what a wonderful charity it is. Not only looking after people going through cancer but also looking after their family's. Please help if you can it would mean so much to Morag and myself.
Sponsor Sally here.
Cherylee Houston (Izzy Armstrong) completed last year's Great Manchester Run in a high-tech wheelchair and will return for 2017, once more raising money for her own Triple C – Creative
Confidence Collective, whose aim is to make theatre accessible for all. Find out more here.
Sponsor Triple C here.
Richard Hawley (Johnny Connor) is running with his daughters in aid of The Alzheimer's Society.
Sponsor Richard here
Kym Marsh (Michelle Connor) along with Bruno Langley (Todd Grimshaw) and Colson Smith (Craig Tinker)

are running in aid of
Royal Manchester Children's Hospital and Saint Mary's Hospital's Newborn Intensive Care Unit (NICU).
Sponsor Kym, Bruno and Colson here
Tina O'Brien (Sarah Platt) is running in

aid of

Royal Manchester Children's Hospital. If anyone knows of a JustGiving page for Tina, do please let me know as I couldn't find one.
If there are any more Corrie stars in the run that I haven't included here, do please leave a comment and I'll add them in with their JustGiving pages.
Read more Corrie news and spoilers
---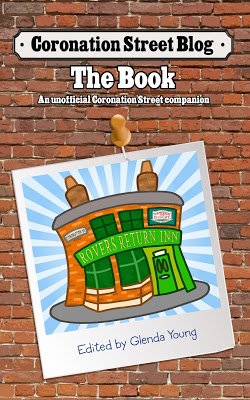 Please read our advice for leaving comments on the Coronation Street Blog
All original work on Coronation Street Blog is covered by a Creative Commons License