We've asked in the past about your favourite characters on Coronation Street. And we've asked about the ones that you like the least. But what about the ones that simply make you smile when they come on screen?
For me, my top three current Corrie characters who bring a smile to my face are as follows.
Mary Taylor. Corrie writer Damon Alexis-Rochefort writes beautifully for Mary and surely it can't be long before we welcome her mother to the Street. Please say it will be so, Corrie! Read
The Mystery of Mary's Mother
Mary's work with Tracy in Preston's Petals, well they could almost be the new Mavis and Rita of the Kabin.
David the dog is another that I'm loving right now. He hasn't said a word, not one single word, but every time I see his lovely little face, a smile breaks out over mine. More please! David the dog inspired a blog post about the Top 5 Dogs of Coronation Street.
You can read it here.
And of course, it has to be Liz McDonald. I do wish they'd give her a storyline though, or a fella. Liz without a fella is like Hot without the Pot. But no matter, just having her in Corrie is one of the reasons it remains so watchable and even if she's just serving up a drink behind the bar, having her in-shot on the screen makes me happy.
Who would you say your three characters are that bring a smile at the moment?
Read more Corrie news and spoilers
---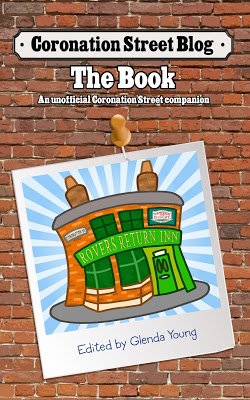 Please read
our advice for leaving comments on the Coronation Street Blog
All original work on Coronation Street Blog is covered by a
Creative Commons License