At the Corrie press day in Manchester yesterday, producer Kate Oates spoke about the future of the show. As we know, it's undergoing historic changes with an extra episode each week coming later this year and expansion of the Coronation Street set.
Speaking about the extra episode, which will take Corrie up to six episodes each week, Kate said that they don't yet know what night it will be shown, or the exact date it will start. All that she could reveal is what we already know, that the 6th episode will begin "in the autumn."
Kate said: "Nothing is yet confirmed and scheduling are working on it at ITV towers, they'll tell us soon."
And on the expansion of the Coronation Street set, she said she was very excited. "When someone walks down Coronation Street, they'll be able to turn a corner and walk onto another street. It'll be like the Trueman show.
"We're starting to build imminently and there will be a few months of construction. Building works are going on now where we work so we have to be careful how we storyline at the moment and what we can show. It's exciting."
Read more Corrie news and spoilers
---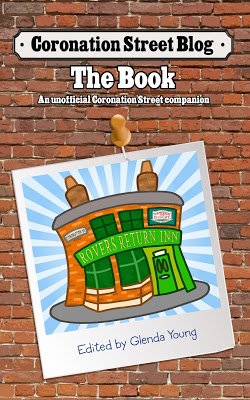 Please read
our advice for leaving comments on the Coronation Street Blog
All original work on Coronation Street Blog is covered by a
Creative Commons License