This week on Coronation Street, Corrie writer Damon Alexis-Rochefort brought tears of joy to my eyes with his line from Mary to Tracy: "Are you all right? Is it your Moroccan kidney?"
Our blogger Emma wrote a sterling review of that night's episode
which you can read here.
So is Damon your favourite Corrie writer? Or does your allegiance lie with another of the team?
If I had to choose, I'd say that I don't actually have a favourite any more. But I do have a top five! And they are, in alphabetical order of first name:
Carmel Morgan - for gritty, dramatic, old-school Corrie writing
Damon Alexis-Rochefort - for the perfect lines for Mary and his light touch with of humour
Debbie Oates - for a deftness that undercuts with drama perfectly
Jonathan Harvey - for the naughty bits and the fun bits, especially on a Friday night Corrie
Simon Crowther - for straightforward, no-nonsense drama that Gets On With It
Of course, in any given week, that top 5 favourite list can change. I'm also a big fan of Ben Tagoe and Ella Greenhill.
We have a list of all of the Coronation Street writers on the team at the current time with a profile on each of them.
Read them all here
.
Who are your favourite writers? And do you think that watching an episode without knowing who the writer is, you'd be able to pick out who wrote it?
Read more Corrie news and spoilers
---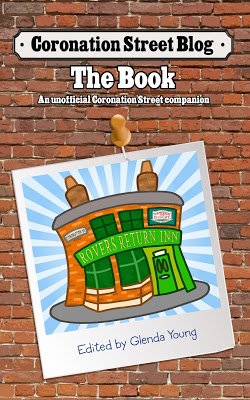 Please read
our advice for leaving comments on the Coronation Street Blog
All original work on Coronation Street Blog is covered by a
Creative Commons License