As I've mentioned before, I have to admit that I didn't start to really get into Corrie until late 2012/early 2013. But even back then and up until now, the notorious feud between Gail Rodwell and Eileen Grimshaw (Eileen Phelan still sounds wrong to me) has been one of my highlights. I think it's fairly safe to say that in the history of Coronation Street, their feisty feud is one of the most iconic; from crossed words across the street to full on catfights on the cobbles.
While watching Corrie, I like tension and arguments as much as the next fan but there's just something I particularly love about 'Gaileen'. It doesn't really run much deeper than petty rivalry that began when Eileen's son, Todd, moved into a flat with Gail's daughter, Sarah-Lou. Wanting the best for her son, Eileen was furious with Todd for putting a cosy family life ahead of his exams, and even more furious with Gail for letting this happen. It's not that difficult for Eileen to get a bee in her bonnet but this whole situation really took it to a new level.
Throughout Todd and Sarah's relationship, Eileen and Gail shared some bitchy comments but eventually it all came to blows and their fisticuffs became the hallmark for their continuous conflict. Their quarrelling brings an air of comedy that Corrie is famous for, which is why I delight in watching them.
The fight of 2004 is my absolute favourite but I also have to mention what happened between the pair in 2015 after Gail found out about Eileen and Michael Rodwell.
Whilst Eileen was adamant that she had no feelings for Michael, Gail was a woman on a mission, hurling shampoo bottles while Eileen shielded herself with a washing basket. The sight of it alone is enough to make anyone laugh so when you throw in the dialogue, it becomes a recipe that is nothing short of Corrie ingenuity. It got even better when Gail seemed to be offended that Eileen didn't fancy Michael and warned Maria to stay back "if she knows what's good for her".
However, late last year when we said "ta-ra" to Michael, Gail and Eileen appeared to bury the hatchet. I remember watching the scene unfold outside of Number 11, and I couldn't help but think back to that memorable scene where Gail was in her dressing gown, dragging Eileen down by her perm.
It was a lovely thing to witness, Gail and Eileen's feud seemingly coming to a close, but I have an inkling there's plenty more to come in the future.
Written by Sophie Williams.
Twitter:
@sophie_jw26
---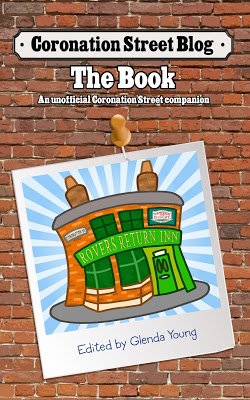 Please read
our advice for leaving comments on the Coronation Street Blog
All original work on Coronation Street Blog is covered by a
Creative Commons License