Last week on Coronation Street when Gina was confessing to Sally that she suffers from a bipolar disorder and thought she had sent Sally the pig's heart in the box, the name of Natalie Barnes was mentioned. Natalie married Des Barnes and before that was known as Natalie Horrocks.
Now then, it's been a long time since Natalie was on the cobbles. You'll remember that she stole Kev from Sally while Sally was away looking after her ill mum in Scarborough. When Sally found out about Kev's affair with Natalie Horrocks (or Nastily Horrid as we used to call her) she gave her what-for on the Street.
And yesterday in the Great Manchester Run, Sally Dynevor recreated that classic slap scene with Denise Welch, who played Natalie in Corrie. Denise Welch posted the pics above to twitter, saying:
"20 years and she's still not over it!"
I reckon that Sally slapping Natalie was one of
Coronation Street's best ever slaps!
Watch it below:
See also:
Top 5 fights on Coronation Street
Read more Corrie news and spoilers here
---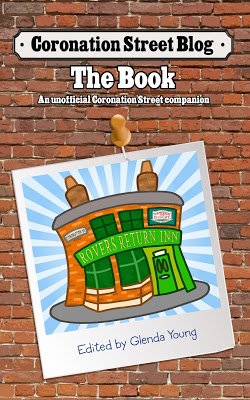 Please read
our advice for leaving comments on the Coronation Street Blog
All original work on Coronation Street Blog is covered by a
Creative Commons License