There's a story in today's Sun on Sunday that says Alison King has signed up to return to Coronation Street as Carla Connor.
Mr Curry Sauce tells
The Sun on Sunday
: "Carla is a hugely popular character with viewers, and Kate always felt it was a shame Ali left. So when the opportunity to talk to her came up, she was delighted. For a few months now they have been in secret talks and the word among the cast is that Ali has agreed."
Alison King left the role as Carla last year.
The Sun says that spokeswomen for both Corrie and Alison King declined to comment. Digital Spy also say
that an ITV spokesperson said that the story is merely speculation. Last December Alison King was spotted on the set of Coronation Street but ITV said that her visit as nothing more than a visit to see her old mates. So, is her return true or not? We'll have to wait and see.
You can read about the 10 years of Carla Connor on Coronation Street in the book: "The Little Book of Carla Connor.
Available as a paperback and ebook here.
Read more Corrie news and spoilers
---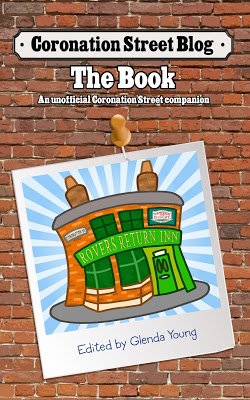 Please read
our advice for leaving comments on the Coronation Street Blog
All original work on Coronation Street Blog is covered by a
Creative Commons License