Yesterday morning my alarm went off at half o'clock to wake me for a day I'd been looking forward to for ages. An invitation to join a Corrie press day in Manchester had been accepted some time ago. But when the bomb attack in Manchester this week it's fair to say I had mixed feelings about going. Yes, I was scared, which I think is only natural. And so, channelling my inner Elsie Tanner, off I went.
Manchester is one of my favourite cities and to be there at the end of one of its worst weeks, well, I'm not sure I can really put it all into words. Although clearly a city in mourning, it was busy and buzzing, as always.
I made my way to Media City and was delighted to meet Rob Mallard, who plays Daniel Osbourne along with Corrie producer Kate Oates.
After a screening of some of the episodes from next week's Corrie (which is on every night at 9pm) I can tell you that there are some very dramatic scenes to come. Y
ou can read about next week's big stories here.
And at the core of Corrie next week will be Daniel as the reveal about his attack on Ken causes shockwaves for the Barlows.
But why did Corrie choose Ken's golden boy Daniel to be the one who attacked his own dad?
Corrie producer Kate Oates said: "Daniel is so incredibly damaged, but he's Ken's favourite, Ken's avatar! We always thought it should be Daniel. We cast Rob and thought we didn't want to lose such an amazing character. It'll be interesting to see how welcome he is when the Barlows find out."
Rob Mallard said that he was the only cast member who know that the attacker was going to be Daniel. He said that he even kept the secret from his nan. What will his nan make of him now it's been revealed that Daniel is the attacker? "She'll probably go easier around me at the top of the stairs!" Rob laughed. "She'll be really pleased that I've been able to come in with such a good storyline."
In the coming week, we'll see the Barlows go into shock as Daniel's secret emerges. The reactions are going to be fantastic to watch. Can you imagine what Tracy will have to say? Kate Oates said: "The family will be very fractured but they stick together with this big secret."
There are some harrowing scenes next week with Daniel, which were filmed on location, in what is Daniel's flat. A lot of the action takes place in the bathroom where we'll see Daniel self-harm. With its post-watershed slot of 9pm next week, Corrie will be really pushing the boundaries.
Rob said about the self-harming storyline: "I talked to someone I know who did use to hurt themselves and their reasoning behind it. I read about it and watched things online about it too." And he confirmed that there will be a form of anger management therapy for Daniel to go through too.
But it's not all doom and gloom. Ending the interview, Kate Oates said that: "There is so much warmth in Daniel. He just wants a family, he wants what he was denied when he was young. I want to see more of the warmth in him, and explore how someone with a really troubled back story fits into a normal frameline."
And with a conspiracy of silence at the Barlows coming up once they know the truth about Daniel, it's going to be intriguing to see how – or if - he can work his way back up the Barlow chain to become Ken's golden child again.
Read more Corrie news and spoilers here
---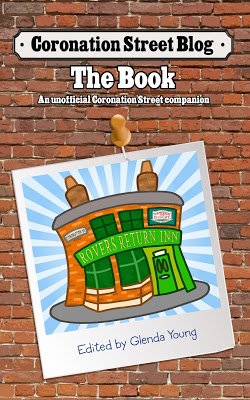 Please read
our advice for leaving comments on the Coronation Street Blog
All original work on Coronation Street Blog is covered by a
Creative Commons License