Coronation Street producer Kate Oates has teased some sizzling summer spoilers for Coronation Street. At the Corrie press day in Manchester yesterday, Kate admitted that it's going to be a big summer for Pat Phelan - with a surprising turn of events for the man we love to hate.
We know already that Phelan's daughter is coming into the show. And, Kate made it clear that the rumours of Phelan's daughter being Seb's mother are not true. I was glad to hear this as I felt it was too much of a coincidence!
Kate Oates revealed that when Phelan's daughter arrives, it's going to be a huge shock for him as he didn't even know that he had a daughter.
Kate said: "
Phelan's daughter will be the light to his shade. I love him dearly and I can't stop watching him. We may discover that all is not as it seems to be. Bringing in Phelan's daughter will be the light to his darkness, he doesn't know she exists. Phelan falls in love with the daughter he didn't know he had, and wants to be a better man because of it."
Read more Corrie news and spoilers here
---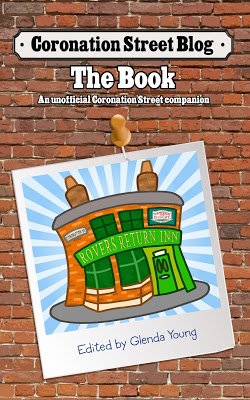 Please read
our advice for leaving comments on the Coronation Street Blog
All original work on Coronation Street Blog is covered by a
Creative Commons License