Couldn't resist using this picture! But do you remember which of Dev's ex-girlfriends served revenge on Dev this way?
It was Tara Mandal, played by Ayesha Dharker.
Ayesha has now joined Holby City and there's a good, long interview with her in this week's fab
Inside Soap magazine
.
She talks a little about playing Tara in Coronation Street, a role she played between 2008 and 2009.
"Dev is an idiot," she says. "But he's such a sweet man really. I feel a bit sorry for them both, though I'm glad Tara left with her head held high."
In getting revenge on Dev before she left Weatherfield, Tara managed to persuade the Devster to pose naked for her. Then she had the picture enlarged and pinned up on Victoria Court. Has revenge ever looked sweeter on the Street?
Anyway, in Holby City, Ayesha plays the role of Matteo's ex-wife Nina. She's an actor I really rate and if you like her too, there's a good interview with her in
The Guardian
. It's a little dated but it gives a really good insight. She tells The Guardian: "I grew up looking down on commercial entertainment but I liked doing Coronation Street. If you're going to do a soap, that's the one to do."
Read more Corrie news and spoilers here
---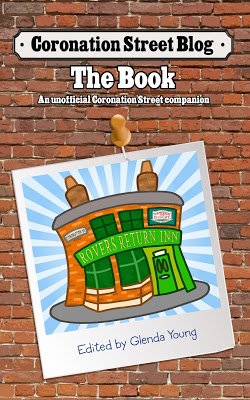 Please read
our advice for leaving comments on the Coronation Street Blog
All original work on Coronation Street Blog is covered by a
Creative Commons License