There's a lovely, long interview with Coronation Street's Catherine Tyldesley (Eva Price) in The
Sunday Pos
t today.
Catherine talks about working as an actress on our favourite show and the importance of the support network she has around her in her family. She also talks about body image and the way photographers change the way she looks in shots.
"That's where things are going sour. In the past I've done magazine shoots where they've got rid of a stretch mark on my boob or dimple on my bum. But I've become much more aware of it. I feel I have a responsibility and don't airbrush anything I put up (on Instagram). Otherwise people would see me in real life and realise I don't look like that."
On her little boy Alfie, she says: "I remember when I first had him saying I'd find that work/life balance," she confides. "But now I don't think you ever do and I'm having to come to terms with that. While I love my job, I feel like I'm spinning plates all the time. There's no such thing as a routine.
"I can be told I'm in at 7am and then it changes to 11am, or the other way round. Technically, we're on call six days a week and while it's rare we'll be asked to work a weekend, we have to be there at the drop of a hat, really. That's the importance of having a brilliant support network and everyone just chipping in.
And on her Coronation Street storyline with Aidan and Maria, she says that Eva is "still friendly with Maria and isn't remotely suspicious. Eva's been dropping wedding hints without realising Aidan is torn between the pair of them. She just hopes Aidan makes a commitment as getting married is all she's ever wanted. But things are going to get explosive and you wouldn't want to cross Eva. This is the best storyline I've ever had and I'm so grateful."
"This is my dream job. I'd always hope there would be a home for me here I see Eva growing old here. I'd like to see her in the Rovers when she's 80-odd with her boobs up to her eyeballs! No matter what happens in life – and of course there are other things I want to do – I'd like to think there's a place for me at Corrie. I adore it."
Read more Corrie news and spoilers
---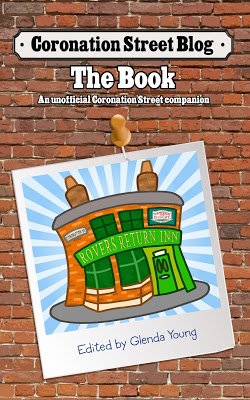 Please read
our advice for leaving comments on the Coronation Street Blog
All original work on Coronation Street Blog is covered by a
Creative Commons License