Yesterday, I took an early train to Manchester for a Corrie press day at which producer Kate Oates explained why she decided not to kill off Ken Barlow in the recent attack by his son, Daniel Osbourne.
Killing off Ken could easily have earned Coronation Street major headline news but Kate was firm on why this wasn't her preferred route of action.
"We're not going to get rid of Bill Roache," she said. "He's the world's longest running soap actor and you'd have to be very brave or very stupid to kill him off.
"Bill Roache is so vibrant and ever young, he's amazing. He's loving it and hungry for more stories. My job is to make the show as strong as I can and when I leave it, make sure that it's in the best possible shape that it can be for the next person who sits in my chair.
Expanding the Barlows is expanding the heart of the show. It would be a mistake to kill him off."
You can also read my interview with
Kate Oates and Rob Mallard on harrowing scenes for Daniel next week.
Read more Corrie news and spoilers here
---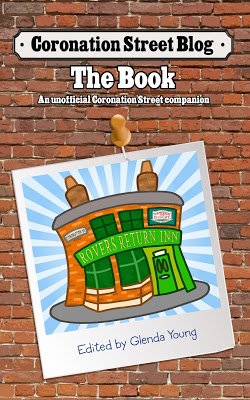 Please read
our advice for leaving comments on the Coronation Street Blog
All original work on Coronation Street Blog is covered by a
Creative Commons License