With thanks to Paul at @CorrieArt for alerting us to these pictures showing the total devastation of the old Coronation Street set.
See that pile of rubble above? It used to be the exterior to Roy's Rolls.
There are hundreds more of these kind of pictures at the HiveMind website. I'm not sure who takes the pics and posts them but it makes my blood boil that there are historic Coronation Street artefacts being smashed into bits and thrown in the bin. Fans would have bought them. Fans would have donated to charity to buy them.
However, I have been assured that the cobbles have been taken up and are all safe.
You can find out where they are.
If you can bear to look,
you can see all the pictures here
.
I'm still furious with Allied London and the Granada Wrap Party who offered us competition prizes and then reneged on their promise. I am out of pocket as I reimbursed the two competition winners from my own money.
Despite contacting all involved, I have still not received a response.
Horrible pictures for a horrible end to a major part of the world's longest running drama serial.
Read more Corrie news and spoilers here
---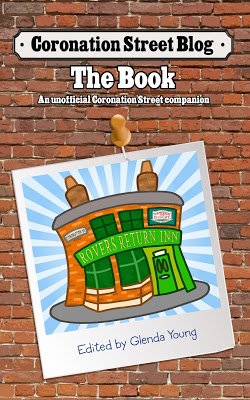 Please read
our advice for leaving comments on the Coronation Street Blog
All original work on Coronation Street Blog is covered by a
Creative Commons License