Ben Price, who plays Nick Tilsley in Coronation Street has given his exit interview to
Radio Times
and admits that "I was surprised by Nick's final storyline."
Well, quicksand will do that to you, I guess!
First he talks about his decision to leave Coronation Street and says he wants to spend more time with his family: "The decision to go is based on wanting to spend more time with my family. I live a couple of hundred miles away from Manchester and I was away most weeks and have been for many years now, so it was time. Of course, I agonised over it as I've had the best time of my career here. I've had the best storylines and worked with the best family, so it was tough to decide to leave all that behind."
He says his story highlights over the years have been "my first Christmas at the Platts, getting to work with Jane Danson, opening the Joinery which became the Bistro, then the live episode."
And on his departure storyline and the quicksand, Ben admits: "I was a bit surprised and wanted to know how it tied into everything that has been happening to Nick. But it does tie in brilliantly. Psychologically, Nick is losing his perspective over the whole situation with Steve and Oli. It all boils down to him wanting his own child and now he finds himself having to deal with two fathers to two sons that he is helping to bring up. He isn't happy with that situation and can't deal with it."
But is he planning to try and kill himself? "No, not at all," Ben says. "He's just stormed off onto a very dangerous part of the beach without realising.
And asked if he was taking anything with him when he goes, he says: "I'd like Nick's Crombie coat if they will let me - that is the only thing I want to take."
Read more Corrie news and spoilers here
---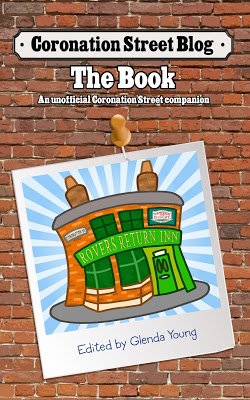 Please read
our advice for leaving comments on the Coronation Street Blog
All original work on Coronation Street Blog is covered by a
Creative Commons License