WEDNESDAY 24TH MAY
THE TRUTH BECOMES CLEARER FOR KEN Back at home Sinead reveals to Daniel how Ken talked her into having an abortion. The police then question Daniel again about his movements on the night of Ken's attack, as they've found discrepancies with the tram ticket he provided as part of his alibi. Ken calls at the flat and apologises to Sinead for all that he's put her through. As he makes to leave, Ken's horrified to recognise a pair of trainers. Back at home Ken tells Roy that he remembers seeing the trainers when he was pushed, meaning the owner must be his attacker. Who do the shoes belong to?
SALLY'S TROLL IS UNMASKED Unable to live with the guilt any longer, Gina confesses to Sally that she was her internet troll. In tears Gina blames her medication and assures Sally she has no knowledge of the terrible things she's done, Sally's stunned. Hearing the news Tim's furious and goes to confront Gina but when he arrives at No.4 it appears all may not be as it seems?
PETER AND TOYAH CELEBRATE When Peter reveals the money has come through from the shop and they can buy the Rovers, Toyah's thrilled.
Read more Corrie news and spoilers
---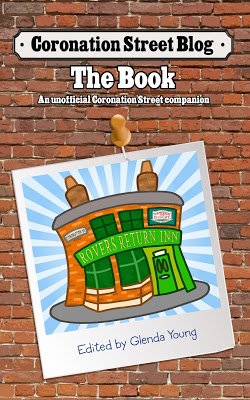 Please read
our advice for leaving comments on the Coronation Street Blog
All original work on Coronation Street Blog is covered by a
Creative Commons License