It's been another cracking week in Coronation Street. The action's hotting up, things are moving fast. So before we begin another week, let's take a quick look back at 5 things we learned from Corrie this week.
Jenny Bradley will make a Fab-U-Lous bride.
This is one Coronation Street wedding that must go ahead. I don't care if she makes Johnny happy or not. I don't care if he even turns up. But we must, absolutely must, see Jenny Bradley in full flow on her Big Fat Corrie wedding day.
Roy colour codes his staff rota.
Just when you think you can't love him any more than you already do.
Clitheroe Drive
is the perfect place to enjoy some peace and quiet and smoke a fag in your car, if you're Peter Barlow. Nick revealed all to David after getting drunk. I wonder if we'll see Clitheroe Drive when the Corrie set expands for the 6th episode later this year?
Tracy Barlow's Moroccan kidney
has not been forgotten.
You do not mess with the Battersby girls.
The Battersby clan joined Corrie as a right nasty bunch and this week Toyah and Leanne proved that they haven't fallen far from the tree. Mess with these two at your peril.
Read more Corrie news and spoilers
---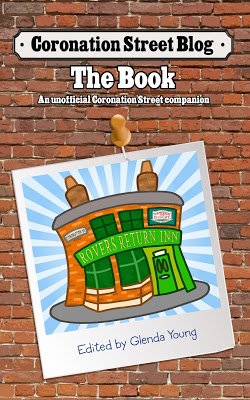 Please read
our advice for leaving comments on the Coronation Street Blog
All original work on Coronation Street Blog is covered by a
Creative Commons License