It's been another cracking week in Weatherfield this week.
I'm so pleased that people seem to be enjoying reading my 5 Things We Learned posts, so I might just continue with them. Thank you for the lovely feedback. And so, here's what we learned in Corrie this week.
Under the floor is never a good hiding place.
Whether it's a poetry book or a dead man called Callum you know that in soap loand, that whatever it is you've buried under the floor is going to come up and haunt you in the end.

Natalie Barnes has not been forgotten.
Husband-stealer Natalie went after Kevin while Sally was away looking after her ill mum in Scarborough. But Sally blamed Gina for the breakup of her marriage. Oh, Sally, it wasn't Gina's fault.
Sally's got an Aunty Ethel. Not only that, but Aunty Ethel's got a lovely canteen of cutlery too.
Tambourine Street exists.
Sally told Gina she'd pulled some strings with the council to find her a house on Tambourine Street. I do hope this will be part of the new Coronation Street set.
Cocoa coagulates if it's not stirred.
Cocoa wars broke out at the cafe when Roy made his displeasure known at Brian not washing up the teaspoons. Mess with Roy's teaspoons at your peril!
Read more Corrie news and spoilers
---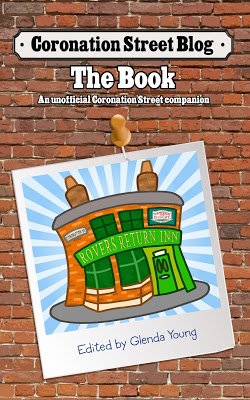 Please read
our advice for leaving comments on the Coronation Street Blog
All original work on Coronation Street Blog is covered by a
Creative Commons License