MONDAY 1ST MAY
TRACY AND ROB EMBARK ON A LIFE ON THE RUN Amy's unimpressed to find herself staying at a cottage in the Peak District. Sending her out to get some fresh air, Tracy assures a hiding Rob that she'll explain all to Amy soon. Back in Weatherfield Adam assures Ken that he had nothing to do with the attack and Tracy is in the frame. Aware she's gone on holiday with Amy, Ken's worried Adam might be right. Meanwhile is the game up for Rob when he's spotted at the cottage by a neighbour?
BETHANY TRIES AND FAILS TO REACH OUT TO SARAH Upset after her night with Neil, Bethany's confused when Nathan kisses her and thanks her for looking after his mate. Bethany calls home, desperate to reach out to her mum and unburden herself. But as the pair dance around the topic of Nathan will Bethany be able to find the words? Meanwhile Nathan's furious with Mel for failing to prevent Bethany from visiting Sarah.
SOPHIE AND ROSIE ARE ONTO LEAH'S DECEPTION Rosie and Sophie call at Leah's house, determined to get to the bottom of why Auntie Gina is trolling Sally.
ELSEWHERE Todd admits that he doesn't want a child, let alone somebody else's and Billy will have to choose between them. Billy's shocked.
And will Steve sign his divorce papers?

MONDAY 1ST MAY
TRACY AND AMY'S DISAPPEARANCE IS DISCOVERED Tracy assures a jittery Rob that she loves him, they're in this together and she won't let him down. Meanwhile Ken and Steve mull over Tracy's sudden departure, both now fearful she may have done a runner with Amy to avoid the police.
BETHANY'S MADE TO FEEL THE GUILTY PARTY When Mary sees an upset Bethany on the street she takes her to the flower shop for a chat. When Nathan finds Bethany there he turns on the charm as he attempts to convince her to come home with him. But how much has Bethany said to Mary?
SOPHIE AND ROSIE CLOSE RANKS TO PROTECT SALLY Rosie and Sophie confront Gina over the vicious messages sent to Sally. Gina's stunned and denies all knowledge. Blaming Gina's bipolar condition, Leah explains that Gina was definitely responsible but has no memory of it. Gina's upset, whilst Rosie and Sophie don't know what to think, will they decide to keep quiet for Sally's sake?
ELSEWHERE Will Billy support Todd and tell Drew that he's not in a position to look after Summer? Declaring his love for her, Robert asks Michelle to move in. Will she agree?
Read more Corrie news on Coronation Street Blog
---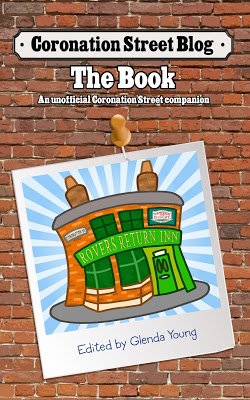 Please read
our advice for leaving comments on the Coronation Street Blog
All original work on Coronation Street Blog is covered by a
Creative Commons License