This week, there's an EastEnders spin-off starting on TV. It's called Redwater and it stars two of the BBC soap's major characters - Kat and Alfie.
The BBC have created this spin-off, or companion character piece to EastEnders, offering the soap's fans "a whole new world of secrets and lies and a new cast of characters that we hope viewers will take to their hearts, as much as they have Kat and Alfie."
It's on at a later time that EastEnders is, and is a post watershed show too, which allows for deeper and darker drama than can happen in a soap.
Do you think a spin-off like this would work for Coronation Street? I'm not thinking about a
two-hander episode, as we've discussed her
e.
Rather, I'm thinking of a whole 6 part series, like Redwater, featuring two major characters who go off on their own searching for something, or to bring closure to something in their lives. Or would you rather have a fun spin-off DVD along the lines of
A Knight's Tale
or
Out of Africa,
as Corrie have done in the past?
I'd love to hear your thoughts. And if you're an EastEnders fan reading this, I'd love to know if you think Redwater works.
More Corrie news and spoilers here
---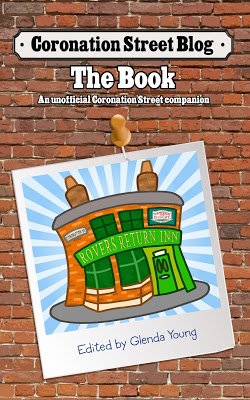 Please read
our advice for leaving comments on the Coronation Street Blog
All original work on Coronation Street Blog is covered by a
Creative Commons License