I've been thinking lately about Coronation Street's past and its future. How might it look in ten years time, or even ten weeks? And in all the thinking I've been doing, it led me to consider which are the seminal Street episodes? Well, here are five of mine and I'd love to know what you think about my choice and what your choices would be too.
1. First episode, 1960
You can read a
review of the first episode at corrie.net
.
2. Deirdre and Tracy two-hander
And the second reason I include this is that it is one of my most favourite Corrie episodes. Tracy confessed that she'd killed Charlie Stubbs and even though Deirdre knew her daughter was a killer, she vowed she'd stand by, and even lie for, Tracy in court. If you haven't seen this episode, I strongly urge you to hunt it down on YouTube, it's fantastic.
Find out more about Coronation Street's two-hander episodes
3. Deirdre plays the harmonica
In 2004 Deirdre showed she was a woman of hidden talents when she took Sean's harmonica from him and belted out "Oh! Susanna!" and then a lovely version of "Amazing Grace". The whole episode, from start to finish, is a delight, written by Daran Little. The episode is, on the face of it, a party in the Rovers to celebrate Dev and Sunita's engagement but there is so much more going on, especially between Deirdre and Blanche. Blanche berates Deirdre for going back to Ken after her fling with Mike and the two women fall out, but make up too. We also see Deirdre smoking in the ginnel, talking to Dev about her life. It's a truly wonderful episode.
4. Woman, Stanley. Woman.
5. Last night's episode
Which five episodes would you choose as your seminal ones?
Read more Corrie news and spoilers here.
---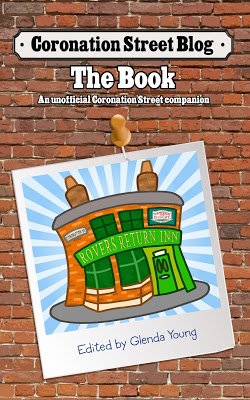 Please read
our advice for leaving comments on the Coronation Street Blog
All original work on Coronation Street Blog is covered by a
Creative Commons License