Things don't look good for Johnny Connor next week on Coronation Street.
First off, he declines Kate's invitation to lunch and when Kate finds out Johnny is lying about the reason why he didn't meet her for lunch, she's very concerned.
The plot thickens when Kate spots her dad later leaving Victoria Court with a good-looking woman, and she wonders what he's up to.
After taking a call in the factory from a hotel confirming Mr Connor's booking (it's actually Aidan secretly booking a room for him and Maria) Kate jumps to conclusions and tells Aidan and Eva that Johnny's having an affair. Aidan makes out that the hotel booking was made by him and was meant to be a surprise for Eva. Will Eva buy it or is his affair about to be exposed?
Still suspicious, Kate calls round to see Johnny. When his leg gives way and he collapses, Johnny tries to play it down, revealing the woman Kate saw him with earlier was a masseuse. Kate's concerned as Johnny begs her not to tell Jenny.
Read more Corrie news and spoilers
---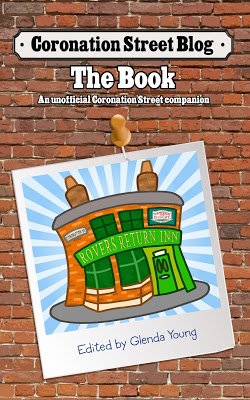 Please read
our advice for leaving comments on the Coronation Street Blog
All original work on Coronation Street Blog is covered by a
Creative Commons License