There are some crazy scenes coming our way next week in Coronation Street, and this time in the Platt house once more.
It all starts when Bethany is told by Nathan that he wants to throw another party in the flat. She masks her dismay at the thought of spending more time with Nathan's friends. Then Bethany Bethany gets a text from Sarah inviting her to a wedding fair and she begs Nathan to let her go. But as Bethany sets off to the wedding fair to meet Sarah, Nathan pulls up in his car and orders her to get in.
Sarah's furious when Bethany doesn't show up and sets off to the tanning salon to find out. Having forced Bethany into a sexy outfit and plied her with alcohol, Nathan heads out to get his mate Ian for the party. Sarah lets herself into the flat and is horrified to see Bethany scantily clad and passed out on the sofa. Scared she calls Gary.
Nathan arrives back at his flat with Bethany's next client in tow but is furious to discover Bethany gone. Gary and Sarah have taken her home. But when Bethany wakes from her drunken stupor she panics that she's late for Nathan's party and goes to leave. Bethany's shocked to discover Sarah and Gary have locked her in and goes ballistic, hurling ornaments at the wall. Can Gary and Sarah contain Bethany's fury?
Read more Corrie news and spoilers
---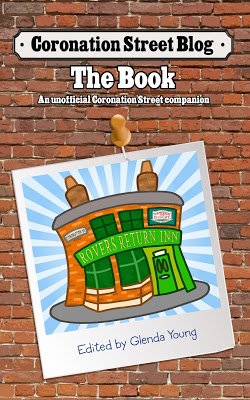 Please read
our advice for leaving comments on the Coronation Street Blog
All original work on Coronation Street Blog is covered by a
Creative Commons License