Missed a Coronation Street episode and want to catch up? Missed a few episodes? A week, a month, a year? Then we have the perfect solution for you. Oh yes!
One of the reasons that I started this Coronation Street Blog back in December 2007 was as somewhere to put my Coronation Street weekly updates. I've been writing them since 1995, week in, week out. It's my little bit of creative writing, once a week, combining my love of writing with my love of our favourite soap.
And now all of the Corrie weekly updates since 1995 are stored in one handy page at
Corrie.net
Some weeks are missing, or covered by other writers, when I'm away on holiday. And there's a huge gap in 2007 when I was forced, due to an, er, conflicting Corrie commitment (that's all I'm going to say!) to give up the weekly updates for a while.
So indulge in some nostalgia and wallow in words from Weatherfield, back through the 90s and the noughties.
Check the weekly updates page here.
And you can also receive the Corrie weekly updates direct to your inbox every week. Join over 4,500 other Corrie fans and
sign up to receive them by email at YahooGroups
.
No spam guaranteed, just one email, once a week, with the Corrie weekly update written by me. Or, of course, you can always read them here on the Coronation Street Blog.
Or if you'd like to read them in yearly chunks, they're available to buy at a tiny little price from
Amazon for Kindle.
Read more Corrie news and spoilers here
---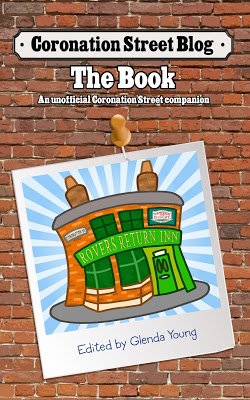 Please read
our advice for leaving comments on the Coronation Street Blog
All original work on Coronation Street Blog is covered by a
Creative Commons License