With Ken Barlow living in the flat above the cafe with Roy right now, he's become the latest in a long line of lost souls who take refuge with Roy.
Have a read of Roy's Rolls - Haven for Lost Souls

But downstairs at Roy's Rolls, in the cafe itself, is a secret I'd like to uncover. On the wall of the cafe, the wall that faces into the seating area and is opposite the serving counter, there's a sign pinned to the wall. It's a sign that says Roy's Rolls has WiFi, and it tells customers to ask at the counter for the WiFi password.
So, here's the thing, Corrie fans. What I'm wondering is what would the password be for the WiFi at Roy's Rolls? Just
what would
Roy Cropper choose?
Would he encrypt a tricky password using numbers and odd characters (well, he is one too!). Or would be choose something easy - and pleasing - for his customers to use? I vote for the latter and I reckon his password would be
HayleyCropper.
What do you think Roy's WiFi password would be?
Read more Corrie news and spoilers here.
---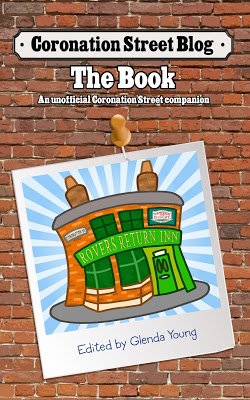 Please read
our advice for leaving comments on the Coronation Street Blog
All original work on Coronation Street Blog is covered by a
Creative Commons License