In almost ten years of running competitions here on the Coronation Sreet Blog, we have never been let down by the person or organisation offering us the prize.
Until now.
Last week we ran a competition to offer two sets of tickets to the Granada Wrap Party at Old Granada Studios in Manchester. We picked two winners at random from all those who entered and I emailed the winners' details to the person at the email address at Granada Wrap Party who had offered us the competition prizes.
There was no reply, not just to me, but neither was there a reply to our winners.
I chased this up by email and publicly on twitter, but again no reply. Then we received a Direct Message on twitter, late on Saturday to say that if the winners gave my name on arrival they would be let in free of charge. This was too late for our winners to get to Manchester as they were both in different parts of the country.
I have today sent both winners an apology and have paid from my own money for an alternative Coronation Street prize for each of them which is on its way today.
The Granada Wrap Party
twitter account
and
website
have today been taken offline.
What a nasty way to end the days at Granada - and what a nasty way to treat Corrie fans too.
---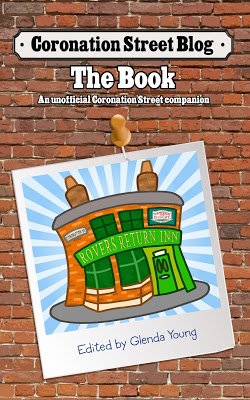 Please read
our advice for leaving comments on the Coronation Street Blog
All original work on Coronation Street Blog is covered by a
Creative Commons License