I've done a write-up of the day here, if you'd like to read it
.
When we were chatting all things Corrie, it was mentioned that Ken and Rita once had a fling - and some members of the blog team weren't aware of this. Many moons ago, our blogger Llifon wrote a blog post about
Ken and Rita's night of passion - it's here
.
It started me thinking how many other unlikely flings and one-night stands between characters we've forgotten about. So let's have a look back now at five unusual flings I can recall.
1. Ken and Rita
Ken was bored with his current girlfriend and stood her up to share a drink with Rita instead. And at the same time, Rita was on the rebound from Len. Rita cooked him a meal and they spent the night together in 1973! Oo-er!
2. Curly and Maxine
Curly Watts, the Street's geeky binman bedded Maxine, the Street's air-head/siren. Oh yes! It happened after Curly's wife Raquel left Curly to move to Kuala Lumpur. Wanting more from his own life, Curly decided to go travelling and let out his house to Samantha Failsworth. However, he spent a night of passion with Maxine Heavey. He didn't go travelling in the end, he changed his mind and came home.
3. Curly (again!) and Maureen
lovingly documented by our Blogger Clinkers to Riddle here.
4. Dev and Tracy
.
5. Sally and Tyrone
Yes, Sally "the People's Princess" Metcalfe once had a fling with Kev's garage grease monkey Tyrone. After throwing out her cheating hubby Kevin, Sally also kicked out teenage lovers Sophie and Sian when she found them in bed together. Feeling like her life is falling apart, she turns to Tyrone, who's grieving for his wife Molly, and invites him over for tea, and a snog.
Are there any more forgotten flings that stick in your mind?
Read more Corrie news and spoilers here
---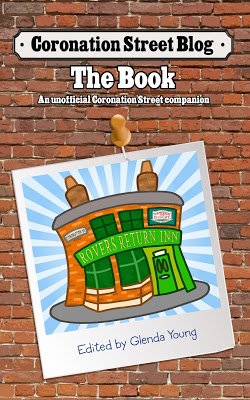 Please read
our advice for leaving comments on the Coronation Street Blog
All original work on Coronation Street Blog is covered by a
Creative Commons License