Think you know who pushed Ken Barlow down the stairs? Then why not put your money where your mouth is and have a flutter online.
Paddy Power are taking bets now on Coronation Street's Who Pushed Ken? story
.
Various members of the Barlow family have been taken in for questioning, with lies and secrets being revealed. And as this is the world of soap, anything could happen.
Let's take a look at the likely suspects.
Adam Barlow
Ken's grandson Adam is the son of Mike Baldwin, who hated Ken with a vengeance. Mike and Ken were rivals for most of their lives until Mike died in Ken's arms. At the height of their rivalry would Mike have pushed Ken down the stairs if they'd argued? You betcha! Perhaps Adam is a chip off the old block?
Tracy Barlow
Ken's adopted daughter. She's a convicted killer having bumped off Charlie Stubbs so we know she's got a nasty streak. But what would she gain by trying to injure Ken?
Daniel Osbourne
Ken's son Daniel is the apple of his eye. But he's also a man with a mysterious past and the cops seem keen to quiz him about his missing mum Denise. Could he have killed her off? And if so, would Daniel have it in him to kill off Ken too?
Amy Barlow
Could sweet, innocent, little Amy be a Corrie killer? She and Ken seem to get along well enough but remember, this is one troubled little girl. With a mother like Tracy Barlow anything is possible.
Pat Phelan
One of the best baddies that Corrie's had in years, and he was found standing beside Ken's body when Daniel found Ken at the foot of the stairs. Did Phelan have a hand in pushing Ken down the stairs? He's got form, having left Michael Rodwell to die.
Peter Barlow
Ken's son, the ex-alcoholic. Peter seems to have turned his life around now he's off the booze but he was angry with Ken the night of the attack after Ken refused to loan him the money to buy the Rovers with Toyah. But would Peter really attack his own dad?
Eccles
Perhaps Ken simply tripped over the dog!
Or do you think it was someone else – and if so, who would you put your money on?
View the Paddy Power Blog here.
Read more Corrie news and spoilers here
---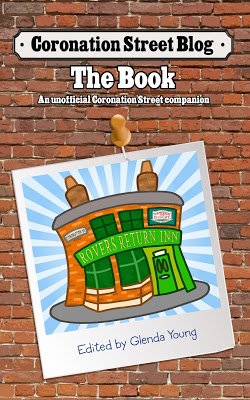 Please read
our advice for leaving comments on the Coronation Street Blog
All original work on Coronation Street Blog is covered by a
Creative Commons License