Sad news reaches us today as ITV announces that Claire King is leaving Coronation Street as Erica Holroyd.
You can read more on that here.
I know Erica isn't on screen a lot, but I'm going to miss Claire King on Corrie. I really liked Erica and was always hopeful that she'd be taken out of the corner shop, away from Dev and those awful kids. I was longing for her to work behind the bar at the Rovers with her mate, Liz. But alas, it doesn't look like it's going to be.
You can read our blogger Graeme's
response to the news about Erica here.
Apart from a
fling with Kev Webster,
we don't have much to look forward to in Erica's storyline, it seems.
What's going on, Corrie? With Erica going, it's one more of Corrie's top women on their way out. Who, among the current Corrie characters would you say is a 'strong' woman? I'm starting to wonder if there'll be any left at this rate.
I would have argued for Liz at one point but she's a shadow of her former self, serving up nothing more than a wry smile with the pints from behind the bar at the Rovers these days.
I've even wondered if
Michelle McDonald is the closest we've got on Corrie right now to anyone resembling the likes of Elsie Tanner.
The women are all so wishy-washy these days. Where's the matriachs? The feisty females?
Never mind: "
Woman, Stanley. Woman."
Where are the
"Women, Corrie. Women?"
Right, that's me done with my rant. What do you think?
Read more Corrie news and spoilers here
---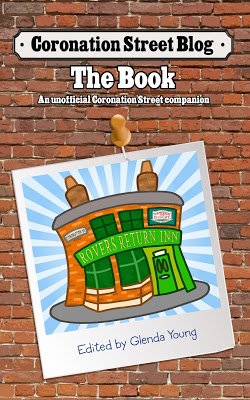 Please read
our advice for leaving comments on the Coronation Street Blog
All original work on Coronation Street Blog is covered by a
Creative Commons License