MONDAY 8TH MAY
IS MARIA CUT OUT FOR LIFE AS A MISTRESS Eva's loved up after a great night with Aidan but when he receives a text from Maria he sneaks out. As they meet for a passionate clinch in the ginnel, David clocks them and is suspicious. Will Maria admit the truth about her affair with Aidan to David?
SALLY'S CONCERNED FOR HER SISTER Sally's shocked when Gina approaches telling her how sorry she is. Leah quickly intercepts and bundles Gina into her car before she can say any more.
ELSEWHERE Worried for Amy's safety, Steve sets off in search of her, as the police move in on Ken's attacker. Michelle's short with Robert who's unaware that Ruairi's due date is approaching. Rana surprises Zeedan with a food van and suggests they start their own business selling his street food.


MONDAY 8TH MAY
MARIA HAS TO UNFRIEND EVA On a mission to unfriend Eva (to alleviate her guilt over her affair with Aidan) Maria impersonates Eva in front of all the factory girls. Will her plan work? Determined to make Eva dislike her, Maria slags off Leanne and a row escalates between the women.
VICTORY TASTES SWEET FOR MICHELLE Michelle insists Zeedan's menu ideas aren't right for the bistro. Does she have designs of her own?
ELSEWHERE Sally discovers Gina has moved from the address where she previously lived.
Read more Corrie news and spoilers
---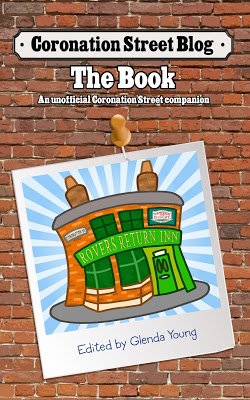 Please read
our advice for leaving comments on the Coronation Street Blog
All original work on Coronation Street Blog is covered by a
Creative Commons License