FRIDAY 5TH MAY
MARIA TAKES AIDAN DOWN Hurt by his recent lack of interest, Eva tells Aidan she won't be accompanying him to his business lunch. Overhearing, David suggests Aidan takes Maria instead. Maria's horrified until David quietly points out she can have some fun at Aidan's expense. At the lunch Maria masquerades as Eva, regaling her audience with hilarious stories about Aidan. Aidan's fuming and orders her to leave.
AMY'S IN FOR A BIG SURPRISE Explaining to Tracy how her face is all over the news Rob implores her to take Amy home leaving him to go it alone. Fed up of being cooped up in the cottage, Amy sneaks out for a walk and phones Steve from a local phone box. Will he garner enough information from her to discover her whereabouts and how will Amy react when she returns to the cottage to find Rob?
BETHANY'S GOT NOWHERE TO HIDE Sarah's at her wit's end worrying about Bethany. Sarah calls at the salon and tells Bethany that while she doesn't approve of her relationship she will always support her. With Sarah gone, Neil arrives with his mate, Ian. What does he want?
FRIDAY 5TH MAY
AIDAN AND MARIA PLAY A DANGEROUS GAME As Maria walks home, Aidan pulls up and insists on giving her a lift back to the street, aware of her tag curfew. Having arrived back home in the nick of time Aidan and Maria are riding high on adrenalin. The chemistry between them palpable, will Aidan and Maria be able to keep their hands off each other?
ROB AND TRACY RESORT TO DESPERATE MEASURES When Amy admits she phoned Steve and told him where they are staying, Rob freaks out, realizing the police will be on their way. As they bundle their things into the car will they make their escape before the police arrive?
BETHANY'S WINS NATHAN'S TWISTED APPROVAL When Neil suggests Nathan should throw another party and invite Ian, Bethany struggles to mask her unease. Will she agree to the party?
ELSEWHERE Zeedan cooks up some new sample snacks for the bistro, hoping to get promoted. Sporting his new police uniform, Craig waits in the Rovers for his tutor constable.


Read more Corrie news on Coronation Street Blog
---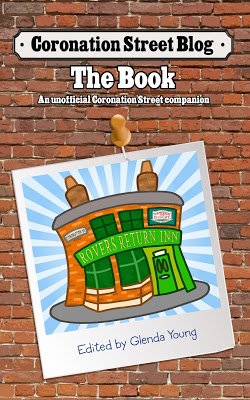 Please read
our advice for leaving comments on the Coronation Street Blog
All original work on Coronation Street Blog is covered by a
Creative Commons License