In the world of soap you can be assured that nothing goes smoothly, especially at events like weddings, funerals and christenings.
And next week's Coronation Street promises to be full of drama and action as baby Oliver has a naming ceremony. I think that's the way to describe a christening that isn't religious, but do please correct me if I've got that wrong.
Anyway, it's all going to kick off at the naming ceremony next week. Nick arranges it without a minute to spare and of course, this means, that Liz isn't invited. Steve senses that he's not welcome when he finds out about it from Leanne, so declines to attend. When Liz finds out what's going on, she tears a strip off Leanne.
But as the Battersbys and Platts gather in the bistro for Oliver's naming ceremony Nick is nowhere to be seen. David finds him drunk and wallowing in self pity after he finds out that Leanne has been to see Peter for a heart-to-heart.
More Corrie news and spoilers at Coronation Street Blog
---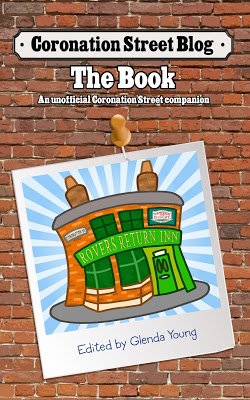 Please read
our advice for leaving comments on the Coronation Street Blog
All original work on Coronation Street Blog is covered by a
Creative Commons License