Jack P Shepherd, who plays David Platt in Coronation Street, is nominated for Best Actor in this year's British Soap Awards. If you haven't voted yet, please do -
vote here
!
He talks to
Huffington Post
about wanting to win the award but reckons he faces stiff competition from Danny Miller in Emmerdale. Also, he says that David's revenge plot storyline "was too long ago and I think you have to be right at the forefront of people's memories to win anything."
Asked if he prefers playing David when he's being an evil villain, Jack says: ""Every director tries to get you to pull the 'Evil David Look' because they want it in their block and it becomes frustrating because you say, 'well I know you want it in your episodes and it will look great, but I've done it in loads of episodes before yours, and I've got another 15 where it's the same look so I'm trying to mix it up and do something else.' So that's why I tend not to like being evil for too long."
And he also hinted that David will be helping Bethany out in the grooming storyline too. "I think the way he's involved is obvious. He finds out that something has been going on with Bethany... and he acts in a way that David sometimes does."
Jack is nominated for the Best Actor ward at the 2017 British Soap Awards. The ceremony takes place on Saturday 3rd June
and you can vote here
Read more Corrie news and spoilers
---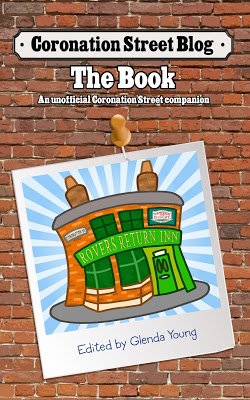 Please read
our advice for leaving comments on the Coronation Street Blog
All original work on Coronation Street Blog is covered by a
Creative Commons License