Prophetic camera shot?
One of these two will be behind bars for real before the night's out.
Diversionary Tactics:
Rob and Amy drove out the back lane as the armed response team came screaming up the lane and arrested Tracy who confessed, falsely, to attacking her father. Good thing she's an excellent liar.
Aphrodisiac award:
Relief is a powerful thing, apparently. (Maria and Aidan)
Absentee Godfather
: Even though Billy says he'd love to take Summer, it sounds like he's had very little contact with the child all her life. He doesn't even know her from the way Drew said "you'd love her". It would make more sense to ask this of Billy if he wasn't more or less a stranger to the child.
Master Manipulator:
Leah. Her explanations are too perfect. Nathan, of course. Very psychologically creepy to Bethany. Sweet nothings, (fake) vulnerability, contempt about her immaturity, running cold and hot.
It's all about me:
Michelle. Maria's requests were perfectly reasonable so why is Michelle so put out about it? Because...(all together now) It's all about her!
Leisurely lunch award
: That networking thing was lunch, or did I mishear? Yet, when Maria stormed out, she was afraid she wouldn't get back before her curfew, 7 p.m. The phone showed 1 hour 10 minutes so they must have been well away from the city centre.
Never act with children or animals award:
I swear that cat was acting rings around Aidan!
Lines of the week:
Amy "You're the one with the thunder thighs!"
Tim "I can work with me feet on me desk. It's one of me greatest skills"
Sean about a wedding dress "That's totally you. I've always loved the slutty princess look"
Maria "He's a liar and a cheat and I deserve better, don't I?" (Now say it like you mean it)
Eva "Babe, when have you ever known me to be OTT" (How long have you got?)
Beth "me little lamb's growing up into a big, strong man"
---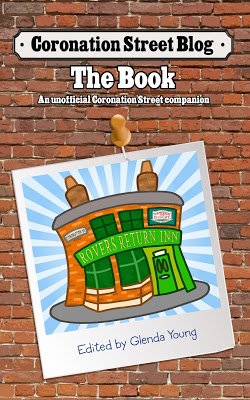 Please read
our advice for leaving comments on the Coronation Street Blog
All original work on Coronation Street Blog is covered by a
Creative Commons License