Shona's going to stun Gail next week on Coronation Street when she reveals her secret past. No, we don't know what it is yet although some fans have guessed that Shona might be Clayton's mum. Clayton, you'll remember, was the lad who killed Kylie. Whether this is true or not, we'll have to wait and see.
It all starts when Shona is alone in the Platt house and she can't resist having a snoop round. When Gail and Sarah return home she's forced to hide under the stairs.
Gail and Sarah discuss David and his plan to blow up Clayton's prison van that resulted in Anna being burned last year.
Stunned by what she's heard Shona reveals herself. Gail begs Shona not to repeat what she heard, insisting he never meant to hurt Anna, will Shona agree?
Afterwards, Gail and Shona have a heart to heart. On the street Gail approaches Shona, worried about what she knows. As Shona assures her she hasn't been to the police, Shona stuns Gail with a secret of her own...
I wonder what it will be?
---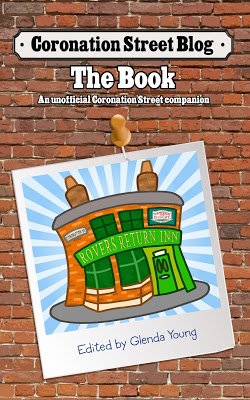 Please read
our advice for leaving comments on the Coronation Street Blog
All original work on Coronation Street Blog is covered by a
Creative Commons License