Jane Danson, who plays Coronation Street's Leanne Battersby, was interviewed on ITV's Loose Women today.
I was astounded to hear her say that she's been on Coronation Street for 20 years. Has it really been that long? Crikey!
Jane's first apperance as Leanne Battersby was 4 July 1997 and I'm sure many of us can remember the moment the rowdy Battersby clan turned up on Coronation Street. If you can't recall, here it is in all its glory.
Jane said that when she first joined Coronation Street, the Battersbys were hated by the public. A teletext (remember that?) poll ran which showed the majority of those questioned wanted to see the back of the new, nasty family in Weatherfield.
She also mentioned her co-star Georgia Taylor, who plays her on-screen step-sister Toyah, and said it's great to have her back on the show. They've always been friends, she says, in real life. There was a clip from Georgia sending her love and best wishes to Jane from her holidays, which was very nice of her, I thought.
Jane also talked about her real life baby heartache as it played out in Michelle's early miscarriage storyline. Jane has been through this in real life too but had keep it to herself. She said that working on the storyline with Kym Marsh (Michelle) helped her deal with the unspoken words and feelings she had inside her. She praised Kym Marsh for being so supportive to her during the storyline especially as Kym had been through the experience in real life herself too.
And towards the end of the interview, there was a clip from next week's Coronation Street which showed Leanne slagging off Michelle to Robert. And as this is soap, out of sight Michelle is listening to every word. It's a good scene and one that will have lots of repercussions!
Jane has been nominated as Best Actress in the British Soap Awards this year.
Have you voted for your Coronation Street favourites yet?
Vote here!
Watch Jane's video interview here.
Read more Corrie news and spoilers here
---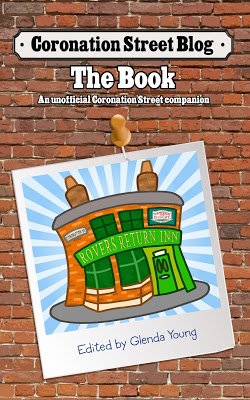 Please read
our advice for leaving comments on the Coronation Street Blog
All original work on Coronation Street Blog is covered by a
Creative Commons License