This week saw Shona reveal her secret to Gail that she's really Clayton's mum. The two women agreed not to spill the beans on the other. If Gail keeps quiet about Shona being a mum to a murderous little toe-rag, then Shona will do the same.
This started me wondering if Shona was going to be Gail's new best mate. But the more I thought about it, if these two pall up, then Shona would be Gail's
only
mate...
Once upon a time, Gail had a friend called Suzie Birchall. She was great, was Suzie and she's much missed in our house. Suzie was bridesmaid at Gail's wedding to Brian Tilsley.
These days, Gail spends more time with her mum Audrey than with any other female. Her once strong friendship with Sally seems all but forgotten.
I reckon it's time Gail's mate Tricia Hopkins called in to see her again. Tricia was the reason that Gail joined Coronation Street in the first place.

Tricia Hopkins was brought into Coronation Street as one of the show's first dolly birds. She was in the show from 1973-76. Gail Potter (now Rodwell) was brought into the show as a friend for Tricia.
The actress who played Tricia Hopkins is a lovely lady by the name of Kathy Jones. Kathy was interviewed on
The Corrie Years
. You can see her in action in the
Gail Potter section starting here at 1'.12" via YouTube.
See also:
Tricia Hopkins, Corrie pin up of the week circa 1975
See also:
Tricia Hopkins - then and now
---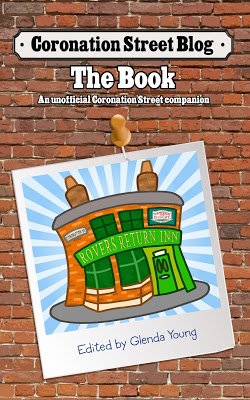 Please read
our advice for leaving comments on the Coronation Street Blog
All original work on Coronation Street Blog is covered by a
Creative Commons License