Many weeks ago, we were the first to break the news that
Derek Griffiths was leaving Coronation Street
in his role as garage mechanic Freddie Smith.
I'd spotted in the local theatre brochure that the actor
was appearing on stage in this play
. And after we'd broken that news and blogged it, the tabloids, in their cut-and-paste ways, nicked our work and posted it as their own without any credit or link to our blog.
But I still wish he wasn't going. I like Freddie and I'm going to miss him.
He first turned up in Weatherfield in March of last year, the widowed husband of Sadie Smith, an old and valued customer of Audrey's salon. When Sadie died unexpectedly, Freddie asked for Kylie Platt to do her nails for the funeral.
He tried to woo both Audrey and Rita, to no avail and ended up working in Webster's Autos for Kevin where Norris tried to teach him how to dance!
And it is to Freddie that we give thanks for alerting Rita to the fact that the a favourite nightclub of his, the Zambezi was closing down.
I just wish he'd been given a fight in the Rovers where he could've threatened to put someone through the square window.
Farewell Freddie, you'll be missed.
See who else is leaving, joining or returning to Coronation Street
---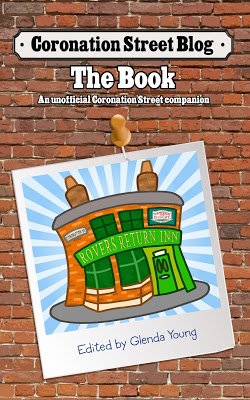 Please read
our advice for leaving comments on the Coronation Street Blog
All original work on Coronation Street Blog is covered by a
Creative Commons License