Annie's restaurant
, owned by Corrie's Fiz (Jennie McAlpine and her husband Chris Farr) and they really pushed the boat out for us with an arrangement of fantastic Coronation Street themed cup cakes, as you can see below.
Half an hour from Manchester city centre, we were dropped at the
Daisy Nook garden centre
in Failsworth. And if you're wondering what a group of Corrie fans are doing at a garden centre, well, I'll tell you. One of the owners of Daisy Nook is a chap called Mark Llewellyn who is a friend of the Blog and a smashing bloke. He is "Mr Corrie" and knows more about the stars of the show than most. Mark gave us a fantastic talk on the origins of the show, from Granada and Tony Warren through to classic characters and actors such as the late Jill Summers who played Phyllis Pearce.
Mark also showed us some props from the show that have never been seen in public before. It was a brilliant afternoon and we all went away absolutely buzzing with information and insights into our faovurite show.
Not all of our team could make the day, sadly, but we did welcome two new bloggers - Sophie and Michael - who hadn't joined us on a blog meet-up before. And before we got on the mini-bus to take us back to the centre of Manchester, Mark kindly took a team photo, so here we are in all our glory, as follows:
Emma Hynes, Pickled Jo, David Bridgman, Michael Adams, Martin Leay, Jonny Grimshaw (Corrie extra and Tour Guide), Glenda Young, Jordan's (non-blogging) friend, Sophie Williams, Barry Smith, Jordan Lloyd and Sophie's mum!
It was a fantastic day out and our thanks go to Annie's Manchester, to our special Corrie insider for his warmth and generosity with his time and his insights, to Mark Llewellyn and to the staff at Daisy Nook for a smashing lunch too!
Read more Corrie news and spoilers here.
---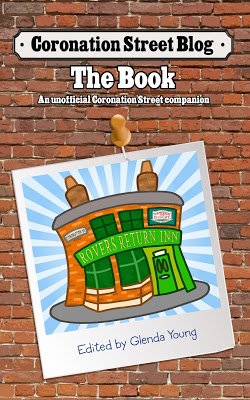 Please read
our advice for leaving comments on the Coronation Street Blog
All original work on Coronation Street Blog is covered by a
Creative Commons License