Coronation Street is going to get a couple of new characters who will turn up on the show next week.
The first character is Drew, an ex-boyfriend of Billy's. Todd isn't best pleased with the new arrival
and you can find out why here.
Drew will bring with him his daughter, called Summer. Summer is Billy's god-daughter.
Drew will be played by actor Tom Godwin. For twenty years Tom has pursued a career as an actor, Movement Director and Theatre Maker.
In 2003 he tasted his Warholian 15 minutes of fame as the dancing man in the Lynx Pulse campaign with the No.1 single "I like to Party".
And yes, it's here!
Moving away from co-running a theatre company to concentrate on a full time acting career Tom has spent the last 12 years working with some of the most inspiring people in Theatre, Film and TV.
He plays guitar in a covers band, Painter's Radio, and lives in leafy south east London with his wife Lucy and children Sylvan and Cai.
His IMDB profile is here
.
Find out who else is joining, leaving or returning to Coronation Street here.
---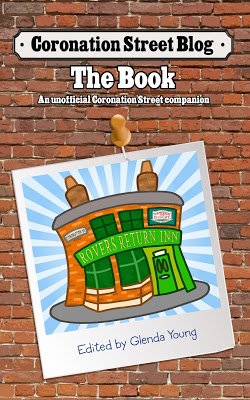 Please read
our advice for leaving comments on the Coronation Street Blog
All original work on Coronation Street Blog is covered by a
Creative Commons License