Coronation Street spoilers - what do you think of them? Do you love them or hate them?
There doesn't seem to be much of a middle ground regarding spoilers - people have strong views on them - and we want to you know YOURS.
As editor of the Coronation Street Blog, I LOVE SPOILERS and gather them up from the tabloids and sprinkle them liberally on the blog. It's something I've done since the blog started back in 2007. But should it continue this way?
I ask becuase I know a lot of Corrie fans don't like to know what's going to happen too far in advance. And oh boy, they let me know! They complain, they email, they leave nasty comments. And I understand, I really do.
So what I've been thinking about is setting up a seperate blog JUST FOR SPOILERS. These will be the spoilers that are taken from the tabloids, the paparazzi pictures, that kind of thing. We'll mention here on the Coronation Street Blog whenever a new spoiler has been posted, but we won't say what it is, we'll just link to it. These spoiler alerts will also come through on our Facebook and Twitter, but will give nothing away. You can choose whether you click on them to read them or not. How does that sound?
What will still be posted to this blog are those previews we call spoilers, but aren't true spoilers. They are the previews for the next week of Coronation Street as released by ITV and available in all the soap mags, telly guides and so on. Those will still be posted and will still be called spoilers. How does that sound?
Please let me know your thoughts. Would two blogs be messy and complicated to keep track off for fans to follow? Are you happy with the way things are at the moment? I'm waiting to hear from you all.
---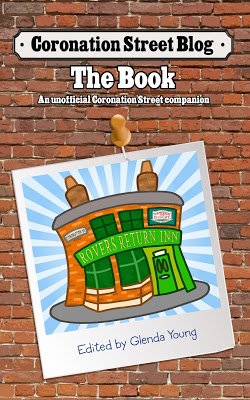 Please read
our advice for leaving comments on the Coronation Street Blog
All original work on Coronation Street Blog is covered by a
Creative Commons License