Jane Danson, who plays Coronation Street's Leanne Battersby, gives a good, long interview in today's Daily Mirror. In July this year Jane will be celebrating her 20th anniversary of playing Leanne in Corrie and she's nominated in this year's Soap Awards too. Voted yet?
Find out more here
!
She tells The Mirror that when she first joined Coronation Street, she was so terrified of the fame it brought her that she couldn't leave her house for a year
Even today Jane admits she can still get "overwhelmed" when she realises how famous she is.
Jane says: "It's really weird thinking it's been 20 years. My contract was initially for three months - I never expected the Battersbys to be so big. In fact a Teletext poll when we joined said 97% of viewers wanted Corrie to get rid of us!"
And she said she feels specially honoured to be nominated­ again in her anniversary­ year and incredibly­ lucky to have spent 20 years working with legends like Bill, Barbara, Sally Dynevor, as well as Georgia Taylor, her sister Toyah, and Chris Gascoyne and Ben Price who play her two husbands, Peter Barlow and Nick Tilsley.
"When I first heard Leanne was going to be working with Rita (Barbara) in the Kabin, I was like "Oh my God" smiles Jane. "I was determined to show her I wasn't just some kid messing about. And Bill is just awesome. He never drops a line and he's so kind. Sally is an inspiration­ and Helen Worth always tells us to just say if we are upset about anything."
You can read the full interview here.
Read more Corrie news and spoilers here
---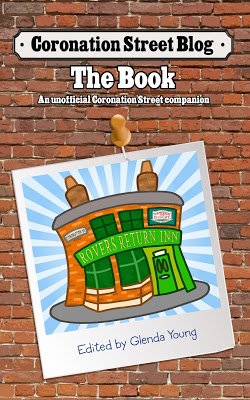 Please read
our advice for leaving comments on the Coronation Street Blog
All original work on Coronation Street Blog is covered by a
Creative Commons License