I do remember that Phelan told Ken the wrong worktop was delivered and he went out to get the right one because Ken was angry at yet another delay. Presumably, Phelan returned the old one. We know he installed the new one on the same day Ken was attacked. Amy called the police and told them Adam's fingerprints would be on it so it means he was lying about where he was on the night.
Except we have seen several scenes since then, after Ken was in hospital or at Roy's where Adam has been doing work in the kitchen trying to finish the job since Ken fired Phelan. If Adam's been doing work in the kitchen, his fingerprints would be all over it, including the worktop. Why hasn't anyone, including Adam, told that to the police? Amy would have known, she lives there. It's driving me crazy.
Another thing that annoys me is that people can come and go and never be seen. Tracy has been going in and out of the old gym for weeks, even in daytime, and nobody's noticed? It's right across from a busy caff and a building with flats that have windows overlooking the street. Oh, and it's next door to the flat where Luke lives.
Nathan has been curb crawling in his car and has even been in the pub and once, I think, in the cafe where Shona saw him and backed up. So she's not put two and two together and not figured out Bethany's Nathan is that same one? Have there not been a couple of scenes where they've seen each other even if she hasn't seen him actually with Bethany? And has anyone told Gail or Audrey how old Nathan is?
Do I need a life? Yes, probably! I watch the show, I blog, I write episode updates for a mailing list, so yes, it's difficult *not* to think of Corrie a lot!
I'll get me coat.
Tvor, twitter: @tvordlj
---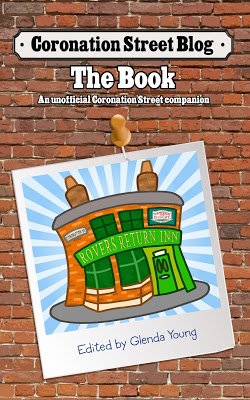 Please read
our advice for leaving comments on the Coronation Street Blog
All original work on Coronation Street Blog is covered by a
Creative Commons License