Guest blog post by by Glenn Meads who is on Twitter and LinkedIn
You can read all of Glenn's guest blog posts here.

Fancy writing a guest blog post for us? All details here!
Bethany Platt is being groomed right before our very eyes, complete with a Northern accent and no sign of an Italian twang even though she lived there for years. Joking aside – does this and the murderous Barlows storyline mean that Corrie is getting too nasty?
Corrie writers and producers are dealing with the fact that many do not watch live TV anymore and today's millennials have grown up with the likes of Girls, The Walking Dead, and Breaking Bad. But, do these recent controversial storylines suggest that the soap is losing its sense of humour in favour of darker storylines?
Well, it might feel this way, but look at these Fifty Cobbles Darker plotlines from the past and you'll realise that Coronation Street has often had something nasty lurking behind Roy's Rolls.
Leanne causing a scandal on the street, when she took as job as an escort.
Still mentioned to this day, our Leanne had bills to pay and was lured into this cash job, only to have it plastered around the street in the form of gossip, and a scary encounter with a former client.
Maya Sharma's mad Monday
This was more manic than any song by The Bangles. Maya ended up blowing up Dev's shops and holding him hostage. This one got so silly, it annoyed me, as sometimes you can lose your grip on any shred of reality. And this was that storyline, more suited to Fast and the Furious film franchise. But, it proved how far Corrie had come. To think that Valerie Barlow's death by electric shock caused shockwaves in 1971!
Carla Connor raped
Carla Connor has been at the centre of many controversial storylines. Alcoholism, affairs, incredibly high heels and the most shocking of them all, rape at the hands of Frank Foster, and then he was let off. This led to superb performances by Alison King. But there was so much unhappiness piled onto the character, that you can see why Alison left Carla's lippy and wine glasses behind.
Our Faye preggers at 12
Faye Windass Pregnant at 12. OK, she may have followed Sarah Lou, but this storyline still had the power to shock. But, like many Corrie storylines, humour was not too far away. When the baby was named Miley, I can't have been the only one to realise the baby's arrival came in like a "Wrecking Ball!"
Serial Killer
Tricky Dicky's murderous Norman Bates with a briefcase attacked many well-loved characters. And one his victim's - Maxine Peacock has a memorial bench which remains on the street. And he also attacked beloved widow - Emily Bishop. 19.4 million watched, as he plunged to his death in the canal.
Another killer, this time in dungarees
Killer Katie – a killer in dungarees – she had an affair with Martin Platt but did not kill him. She turned on her dad. Monkey Wrench in hand, she killed him as mum stood by her. A case of a bad worker blaming their tools.
And another one, this time accidental
Another killer John Stape played it for comedy in many episodes, as his crimes were due to his bumbling personality. But things got even darker, as he began a fixation with our Rosie Webster, and he taught her. There's more, he kidnapped her but even this could not stop her papping on, as the diva demanded 1st class service.
Another nasty Carla plotline
And another, Tony Gordon – this was the end of the crime stories for a while. Tony went a rampage when he realised that Carla was into Liam. This led to Liam's death, before the actor legged it to Downton.
So, whilst the Bethany story may be grabbing the headlines, and Ken's who 'pushed him and stopped him completing his Grauniad crossword' might leave us guessing, Corrie has had nasty storylines and controversy for a while now.
It has had to move with the times, and the madder and badder the storyline, the more interest you get from newspapers, and as Hillman's destructive streak proved, bad news for Corrie residents = good news for viewing figures.
But, with Bethany Platt soon to be pimped out by Nathan, is Corrie going too far?
What do you think?
Glenn Meads
Twitter:
@glenn_meads
Fancy writing a guest blog post for us? All details here!
---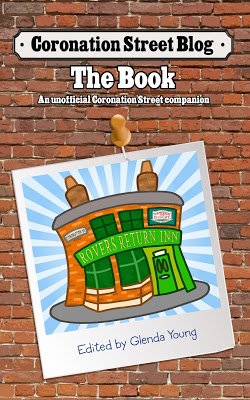 Please read
our advice for leaving comments on the Coronation Street Blog
All original work on Coronation Street Blog is covered by a
Creative Commons License