Vicky Entwistle as Ella Khan and Judy Flynn as Auntie Annie
Last night we winged our way to the Northern Stage theatre in Newcastle, a fantastic venue, to see Vicky Entwistle on stage in East is East. I've been to see plays at Northern Stage many times before and can honestly say that East is East is one of the best things I've ever seen there.
Vicky, as you might expect, was incredible live on stage too, and the whole thing was a powerhouse performance.
East is East had its debut twenty years ago and has often been described as a memory play. It's the autobiographical story of playwright Ayub Khan-Din's childhood as seen through 12 year old's Sajit's eyes. And everything that Sajit sees is blinkered by the hood of his parka that he never removes.
Vicky Entwistle, better known to us Coronation Street fans as Janice Battersby, takes the lead role as Ella in East is East. And right from the start, she is utterly believeable in the role. The strong cast playing Ella's six children, husband and friend, work hard to deliver a memorable performance. You're right there with them from the opening scene to the very final moment. You share their living room with them, their chip shop and their uncomfortable family secrets too.
At one point in the story (and I won't spoil it for you by saying too much) there is a long scene which is both hilarious and heartbreaking at the same time. Vicky is at the centre of this as Ella Khan and she gave a very powerful performance and fully deserved the applause and cheer she received when the cast came to take their curtain call.
East is East runs at Northern Stage in Newcastle until May 13 and I highly recommend it - do go and see if it you're in the area.
See also: Vicky Entwistle - from Corrie to Carabosse in a perfect panto
---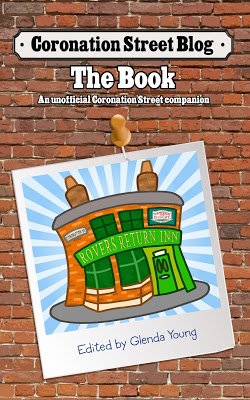 Please read
our advice for leaving comments on the Coronation Street Blog
All original work on Coronation Street Blog is covered by a
Creative Commons License