Julia Goulding, who plays Shona Ramsey on Coronation Street, was interview on ITV's Lorraine this morning to reeal what happens next for her character in Corrie.
You can read our
blogger Rachel's review of last night's show
when Shona's secret was revealed.
She says that she feels relieved that Shona's secret is finally out. But what could happen next, especially after Pat Phelan saw Shona in prison visiting her son Clayton?
I'm looking forward to the friendship between Shona and Gail, two mothers with destructive sons, it could be something special. Gai needs a friend, that's for sure. She also says that Shona's relationship with David will continue to improve but she says "imagine how complicated a romance between them would be!"
She says that the relationship between her and Nathan will be playing out. Shona doesn't yet know that Bethany is going out with Nathan and when she does, there will be repercussions, says Julia.
Julia also says she's a huge Coronation Street fan and had her fifth birthday party on the old Coronation Street tour. She also revealed her most embarassing moment on set when she first started working there when Helen Worth (Gail) had to tell Julia that her flies were undone!
You can watch the video interview here, it's nice.
Read more Corrie news and spoilers here.
---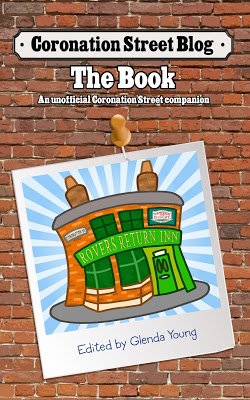 Please read
our advice for leaving comments on the Coronation Street Blog
All original work on Coronation Street Blog is covered by a
Creative Commons License