The London Marathon takes place this weekend, on Sunday 23 April. And one of the Coronation Street cast members is taking part to raise funds for charity.
Chris Harper, who plays Nathan Curtis, is running to raise funds for the NSPCC.
Chris says: "Researching my role in Coronation Street opened my eyes to the awful suffering of victims of Child Sexual Exploitation. The National Crime Agency and a number of charities (including the NSPCC) are doing excellent work to combat CSE, fighting to identify and care for its victims. But more needs to be done.
"So I'm
going to do the marathon and your hard earned readies will be the wind beneath my wings.
Your money goes to an excellent cause, combatting the manipulation and maltreatment which affects far more of our children and young people than we imagined. Children and young people from across all classes, races and religions across the U.K. and beyond are affected. The promotion of online and offline safety is important, as is the difficult job of identifying, rescuing and then treating the victims who often sustain long lasting physical and mental injuries.
"Please help the teams taking on CSE - and support the NSPCC in work they do in helping vulnerable children and teenagers. And help me carry on pounding the pavement in my long hours training.

"Thanks for your donation, please spread the word,
Chris"
If you'd like to sponsor Chris,
his Justgiving page is here.

And you can find out what's going to happen in the Bethany and Nathan storyline here.
---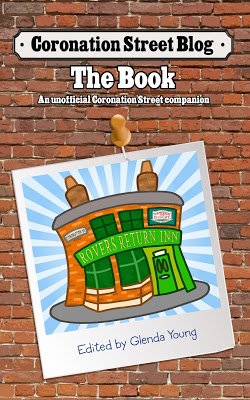 Please read
our advice for leaving comments on the Coronation Street Blog
All original work on Coronation Street Blog is covered by a
Creative Commons License