Paparazzi pictures online this week show David visiting Kylie's grave - and Shona turns up too. The tabloids are asking if David and Shona have a moment by the graveside and Shona reveals to David that she's Clayton's mum.
It's often not obvious what's going on in the storyline from paparazzi pictures, and I think a lot is being read in to the pictures today.
Julia Goulding and Jack P Shepherd, who play Shona and David, were photographed out on location yesterday.
David takes daughter Lily and stepson Max to visit Kylie's grave and is surprised to find Shona already there. It's not the first time that Shona has visited Kylie's resting place, as we saw her visit there in February.
Speaking recently about Shona and Clayton's history, Julia told
Digital Spy
: "They were on the Dog & Gun estate and Shona raised him until he was about 10, with absolutely no contact with his dad.
"She kept this tiny little world for just those two, where they were safe. But then the father got in touch and Clayton wanted to know more about his dad, which Shona absolutely did not want to happen.
"In a sense, that pushed him towards his dad even more. He was a very bad influence on him, and then Clayton and Shona ended up arguing a lot, so he just left and went and lived with his dad. That developed his character from a sweet young boy into someone who killed someone when he was 16."
You can see the pictures in The Sun
Read more Corrie news and spoilers here
---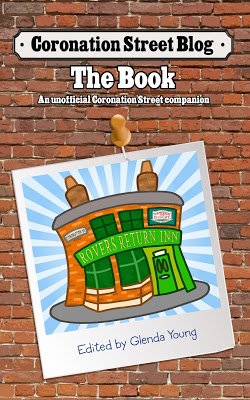 Please read
our advice for leaving comments on the Coronation Street Blog
All original work on Coronation Street Blog is covered by a
Creative Commons License