Masterminds, They Ain't
.
Regrets, I've Had a Few
: Ken, making up to Daniel and all his other children including apologies for past neglect.
Plot Hole City
: Even if the police think Rob might be dead after the crash, surely it would be on the news, either an alert or just plain news. And if they thought he was dead, they'd have contacted Carla as his next of kin and surely she'd have contacted Michelle. But no. Not a dicky bird.
Styling Award
: Rosie in her Mechanic Barbie look.
It's all about Me:
No, not Rosie. Sophie. Should she even be making dates while her mother needs her? I had no sympathy for her whining about her love life, considering what Sally's going through.
Nightmare on Coronation Street:
Bethany's ordeal and she's not going to wake up any time soon.
Lines of the week:
Gold Star line:
Rosie "There's definitely something weird about that Leah. I know. I'm practically psychopathic about these things" (Classic Rosie!)
Brian "Come on Ken, the hair shirt isn't a good look"
Dev "Gemma, can we just think before we speak?"
Billy to Todd "Green isn't a good colour on you"
Gemma "Old people love, it's so cute!!"
Sophie "Rosie, we're meant to be window cleaning and you look like Mechanic Barbie"
Todd about Drew "Is it me or has he had his fishing rod out the entire time?" (I think you're right)
Tracy "Life in the bus lane. It might suit you, David, but it's not for me"
Rosie "My ex Antoine said I had a brain like a puppy, always straining at the lead" (That's a good way of putting it!)
---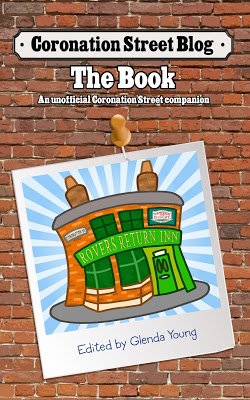 Please read
our advice for leaving comments on the Coronation Street Blog
All original work on Coronation Street Blog is covered by a
Creative Commons License